If you are a web designer, you know the importance of having plenty of tools in your arsenal that you can use as you create your web pages.
Keeping up with the new technologies, as well as figuring out how to increase your ROI for your clients is not an easy task.
We understand because we're in the same business. So below we have provided 15 of the best free design tools for site designers that you can bookmark and use over and over again.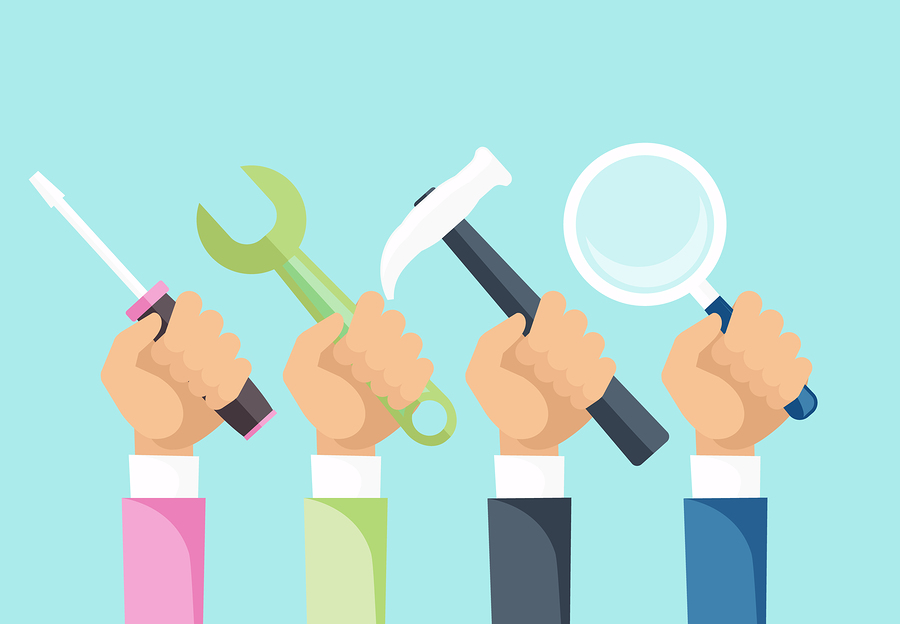 Wix.com
Wix.com is a well-known web design site that allows you to design your website using one of their many preformatted web templates. It features models in just about every industry, and they have excellent tech support as well. Using their on-site template, you can create your site any way you want for yourself or your clients, providing it is something that fits into the Wix template.
Avocode.com
Avocode is a nifty online design tool that lets designers create assets, style, design, and collaborate your web designs in one place. Simply upload your web design that you create in Photoshop and the web developers that you give access to can make comments, add edits, and collaborate on designs. As a website designer, you could use this to give access to your work in progress to clients who could upload assets and make comments as well until they are happy with your work.
Antetype.com
Antetype allows designers to maximize their designs to increase the user experience (UI) so that they rank higher on Google and improve the overall user experience on mobile devices. This is an important aspect of web design these days where mobile-friendliness is so important to the success of a website.
Form
Form is a website design tool that allows designers to create website prototypes and test them out in various ways that ensure that they'll be mobile-friendly as well as desktop-friendly for users. The tool is designed to help you create prototypes and websites that are supposed to produce the result you want most of the time. There are no surprises in design due to its systematic engineering that using linear algebra and geometric principles to guarantee exact results.
Type Genius (Canva)
Type Genius is a program that allows you to try out different fonts for your website design projects. It utilizes Canva's simple but accurate design features that let you use fonts in combination with each other or individually to create the best web design.
Dezignus.com
This tool will allow you to create original vector graphics that you can upload and use in your client's websites and blogs. They also have a large collection of vector images that are already created which may be used in personal and commercial projects. Just check the exact licensing terms to make sure the ones you are using in commercial projects don't require a registration fee.
This site also allows you to further edit the images in Photoshop and other popular image editing programs.
Bravenet.com
If you are looking for a great site that gives you a lot of tools all in one place, Bravenet is a great one. The basic edition is free to use and includes many different tools that you may incorporate within your client's websites.
Some of the tools included are:
Guestbooks
Contact Forms
Classifieds
Forums
Password Protect
Web Polls
Blogs
Hit Counters
These features allow you to add features that might not be readily available with your client's web server or that they may want to add to enhance what they already have on their website.
Using the guestbook or other features can help you impress clients that you have many tools to accent and expand their site, and it may help you get repeat business.
Bravenet has been around for a long time but has expanded what it offers members and included social media aspects and social media links as well.
Survey Monkey
Survey Monkey allows you to incorporate surveys and polls into your customers' web pages. This can be a great added feature for websites that need something to spruce them up a bit. Survey Monkey also has another feature you may like. You can create surveys and "buy participants" where the Survey Monkey software seeks out people that are most likely to appreciate what your client's site is about. This is a marketing tool as well as a survey creator, and it's something your customers may appreciate.
Sales Genie.com
Sales Genie is one of the best marketing tools to come around in a long time. It is built to scour the web to find potential customers in your niche area (or your client's niche area), and the premium version allows you to see the contact information and send the leads an email or call them about your services.
This tool is a robust one but the premium version is not cheap. You could recommend it to your customers who need a way to generate good leads, but you would not want to purchase an account for your customers as it would run into too much overhead for you.
Klaviyo
Klaviyo is an email marketing tool that allows you to optimize your email campaigns so that they help you produce more leads and generate more revenue. Klaviyo is a robust email marketing tool that you can use to increase the traffic to websites. It would be a tool that you would probably recommend to your web design clients so that they could sign up for an account. You can also use it to promote your web design business and generate leads for new customers.
GoDaddy.com
For easy site registration through Network Solutions on a robust platform that includes much more, GoDaddy is a good start. They have hundreds of domains you can browse through if you or your clients are in a domain reseller program. They also allow you to create a website right on their platform. GoDaddy allows you to register multiple domain names and edit your website right on their platform. They have several other features as well such as:
Web Security
Hosting Plans
Online Marketing
Email Marketing
Webs.com
One of our favorite online web design platforms is Webs.com. It features a user-friendly drag-and-drop interface but allows custom design through HTML boxes where you can also write raw code. Add video and podcasts, links, and photos quickly and easily and even add a "Contact Me" form where customers can easily contact you. In addition to all of this, you can also add a blog on the site and a guestbook, and tons of other tools and features that will help you expand your websites.
The free version allows you to have five basic pages for your clients' sites, and you may integrate an online shopping cart that lets you sell your items on your site and connect it straight to Paypal for payment.
As a website designer, you may want to house your clients' sites on Webs and then increase your price accordingly if they decide to opt for a premium site.
Free Tools vs. Custom Website Designers
When looking to get the most out of your website, be sure to consider each of the free design tools listed above. You may not want to include all of these but this list of website tools should help you have plenty of free stuff in your bag of tricks.
To take the guesswork out, talk to us at WebDesignTeam.com. If you use our services, you won't have to worry about which tools you should use and instead you can just focus on your web design business.
Outsource your design work to us. We can create it exactly to your client's specifications without all the fuss.
We create every page from scratch, and our work is compatible with all major platforms and is mobile-friendly.