You may have heard of Udemy.com. It's also known as "the Academy of you." It features a multitude of fascinating free and paid courses that you can take to improve your self-knowledge in a variety of different areas that may help you to improve your impact as an online business owner.
Effective business owners know that it's important to be a magnet of knowledge by focusing on resources that will help you to expand what you are doing to optimize your ROI and employ social media and effective marketing techniques.
In this post, we will take a look at seven of the best website design courses that you can find on Udemy. Then you can decide if you would like to investigate these classes for yourself and brush up your web design skills. Each of the courses below also includes their default price listed on Udemy, but you can also find Udemy coupons to get many of these courses for as low as $10 each.

Ultimate Web Designer and Developer Course
The Ultimate Web Designer and Developer Course is a course by Brad Massey, a coder, who has vast experience in creating and maintaining websites. This course will teach you web design skills from both a coding and a software design perspective and features the following aspects:
Build 23+ custom design, web and programming projects – from scratch!
Learn more than 18 professional disciplines
Plan, design and code your very own self-directed project – from A to Z!
Code at an expert level of proficiency with HTML & CSS
Plan, design, and program robust, and fully custom websites and applications
This course costs $200 for the full version, but you can preview it for free. To see a review of this course on Udemy, go to the video preview.

7 Day Blog Challenge – How to Create a Blog
7 Day Blog Challenge is a course on blogging, which was created by Zac Johnson. Through this course, you will walk through all of the introductory and advanced steps to launching a successful blog within a short period of time. The course is broken down into seven days, but can actually be fully functional and live within a couple hours of time. Include in this course you will learn how to:
Preplan for the launch of your blog and find the right niche
Registering your domain name and setting up web hosting
Installing WordPress and making all necessary setting changes
Creating the first content for your site with blog posts and pages
Setting up a mailing list and call to actions for your blog
This course costs $95 for the full version, but you can preview it for free. To see a review of this course on Udemy, go to the video preview.
Build Responsive Real World Websites with HTML5 and CSS3
Build Responsive Real World Websites with HTML5 and CSS3 by Jonas Schmedtmann, features the jQuery coding language as well as a host of other web design tricks and methods that will teach you to create original web pages.
Other languages you'll learn in this course is CSS3 and how to create special effects and other techniques to build real world websites that work.
This is an 11.5-hour course with video and other resources to watch and learn from. If you want to get to create your website, this is a good place to start. The course costs $195 for the full course and it's free to preview.

Responsive Web Design with HTML5 and CSS3 – Advanced
Responsive Web Design with HTML5 and CSS3 – Advanced is a less expensive course that focuses on responsive design and uses HTML5 (the language of app development) and CSS3 (the latest edition of cascading style sheets). This would be a great course for you to look into if you don't have 12 hours to spend on updating your skills, but it will show you some of the essentials that you can then use to apply to your web design plans.
Preview the course here to see if you'd like to take it. You have to be a member on Udemy.com to take the course. You can preview this course here.

Learn Advanced PHP Programming
Learn Advanced PHP Programming is a great course if you want to get into the PHP programming that many website owners are using to take their website to the next level. PHP stands for "Hypertext Preprocessor" and addresses coding from a "backend" model that allows you to interject various components into HTML before you create your finished website.
PHP is considered an open source scripting language that works with web development and allows you to embed it into HTML.
This course is focused on PHP and features 6 hours of on-demand video that you can use to improve your skills in web design and coding. The cost of the course is $50 and you can preview it here.

The Java Spring Tutorial: Learn Java's Popular Web Framework
The Java Spring Tutorial: Learn Java's Popular Web Framework gives you a look at Javascript as it applies to the Java Spring framework and teaches you how to integrate Javascript within the other types of languages such as HTML and Spring to create websites and programs.
If you have a basic knowledge of HTML programming, website coding, and CSS, you may want to take this more advanced Javascript course that lets you delve into Javascript as a tool for taking your website design to a higher level.
You can preview this course here and the cost is only $35 for the entire 28 hours.

Landing Page Design & Web Design Fundamentals 2017
Landing Page Design & Web Design Fundamentals 2017 by Isaac Rudansky, features techniques to design a "highly converting page without a single line of code." The author of this Udemy course also gets into depth in some pretty important topics for online business site owners such as:
Running A/B tests on your websites to see which one is converting best
Building "perceived value" into your website design
Creating a call-to-action that will convert more people
Using psychological techniques to convert within your framework
Unlike some of the other courses that focus primarily on one aspect of coding or programming and web design, this course may be one of the best one for business owners to check into because of its emphasis on techniques for online businesses.
Online business owners can benefit from this unique approach to creating and maintaining a website that focuses on your landing page, call-to-action, and other assets that can contribute to the success of your online eCommerce site.
This class will cost you $195, but it may be worth the 10 hours you'll spend watching the videos that focus on things online business owners need to know to build a great business site that converts. Rudansky has a masters' degree in Industrial Psychology and is the founder of Adventures Advertising Group. They have figured out how to apply some important psychological principles that will increase your powers of persuasion and conversion to maximize your impact online.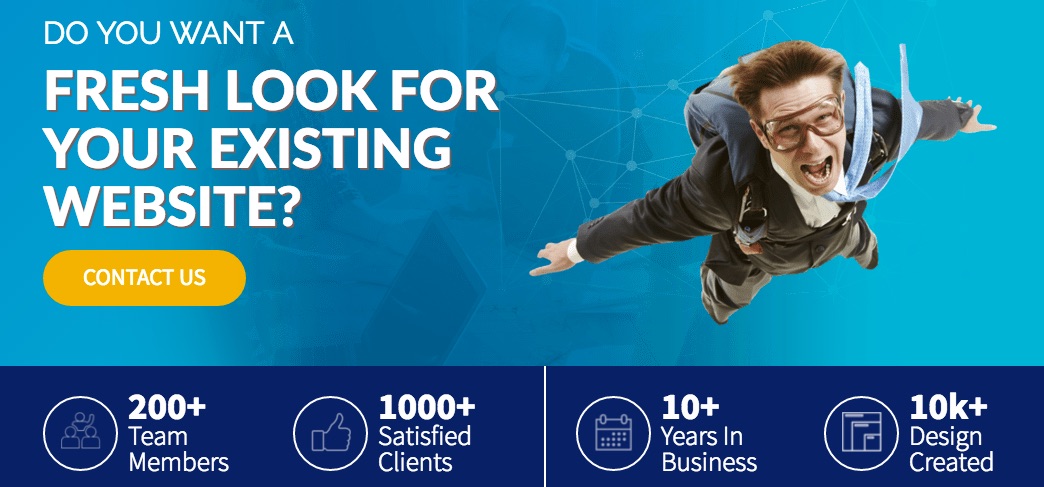 Applying Psychology in the Online Business World
These courses all give you tips that you may find helpful in furthering your impact with your business site and reaching the people you need to convert using strong language and sound arguments for your brand.
Find a course that you think you would benefit from and sign up if you want. We're not an affiliate marketer for Udemy in any way, but we thought these courses might serve as a great resource for you in the future if you need to brush up on your design skills in the future.
Only you know if you have the time to devote to learning a new coding or design technique. As with many things, entrepreneurs often have to choose between spending time or money.
If you decide you have more money than time, call on us to create your website instead of trying to learn it yourself.
We are webdesignteam.com, and we make a career out of creating and maintaining professional web sites for online eCommerce and site owners.
Check out our work on our main site, read our blog, and contact us for more information. Time is money. If you've got the money, we've got the time.