How is your website doing regarding increasing your leads? Are you seeing high traffic from your primary audience or could it use a boost?
There are plenty of leads-generating tools out there that you can use to try to draw attention to your website, but sometimes business owners overlook the most important one: your website, itself!
If your site is not functioning as a leads magnet on its own, how will using outside tools that drive people to your site help you? The answer is: it won't.
Your website should be the most compelling thing about your online business presence to increase your leads and conversions.
So how do you do it? Here are a few ideas through the use of content creation and inbound marketing.
Create compelling content.
Google reminded site owners on January 10, 2017, that they still feel the same way about great content: it's number 1! The quality of your web content is the most important thing you do, not only for Google but the benefit of your business. Your customers will appreciate the high-quality content, and it will make them come back for more. Poor content drives them away, and you may lose many potential customers for lack of quality content.
What is quality content? It is content that has value. The value can be a real value (such as monetary value by offering $5 off by using a coupon code that you provide), or it can be "perceived value," (a customer feeling that you have solved a problem they had until they read your content). Either way, you win when the customer feels that they have gotten something of value from your content.
Your content can come in any form including blog posts and articles, podcasts, and other forms of media like we discuss in one of our points below. Regardless of the type of content, you should always have nothing but the highest standards when producing your content, and that includes your web design and content as well.
Create a mobile-friendly website and custom app.
Google reminded us of another important concept on January 10 of this year. Along with their reminders about having high-quality, meaningful content, they also reminded site owners of the importance of making sure their site is "mobile-friendly." This includes your navigation and other components. But it also includes avoiding things like interstitial (popup ads) and other aspects that may lower the quality of your user's experience on your site.
You also need a mobile app for your business if you can create one or have one created by a professional design team. Having a customized native app developed for your business that complements your website and branding will assure you that your customers will always be able to find your site on their mobile devices without a problem and that your site is mobile-friendly.
Include contact information in obvious places.
If you want to use your website to increase your leads, you will need to make sure that customers can contact you. By including your contact information in an obvious place on your site, you will be able to achieve this.
One good place to put this information is on the left margin. Studies show that people tend to look for your logo on the upper left-hand corner. So putting your contact information near this area can help you leverage this power. Another location some people look for contact information is at the very bottom of your site. You could also place it below your logo or in the center of the landing page in smaller print beneath your website title.
You could experiment with different styles of fonts and colors for effect but don't overdo the hype. Just make sure your contact information is in a logical place on your website where people can find it easily and contact you to increase your leads.
Post forms on every page.
Most business owners place a form on their landing or sales page but not every page. Kissmetrics, a well-known marketing site owned by Neil Patel, recommends having a form on every page. A simple easy-to-use form is best and having it on each page will increase the likelihood that customers will use it to contact you.
Use photos, videos, and infographics, to name a few.
The use of digital media cannot be stated enough. People love media of all kinds, and while video is the most efficient statistically, other forms of media also work well in turning your website into sales and lead magnet.
You should typically have a compelling video that is changed out regularly in the middle of your page, as well as other media available such as podcasts that you do on a regular basis, infographics, photos, and more.
Avoid a cookie-cutter approach to anything.
You should never use a cookie-cutter approach to anything, and that includes your website. Just as your content should be original and unique, so should your website itself. If you have a custom-made website that conforms to what you want for your business, you will make a better impression than if you just have a website that looks like other websites in your industry.
Some online website servers allow you to use their templates, including WordPress, which is a well-known platform for web design. There is nothing wrong with WordPress or any of the other pre-templated websites that allow you to create a website on their site using their various templates and add-ons. But this is not always the best way to build content for your business.
If you can make it unique enough to set yourself apart from others in your field, fine. But to have total creative freedom to create whatever you want with your website, you need a custom designed website.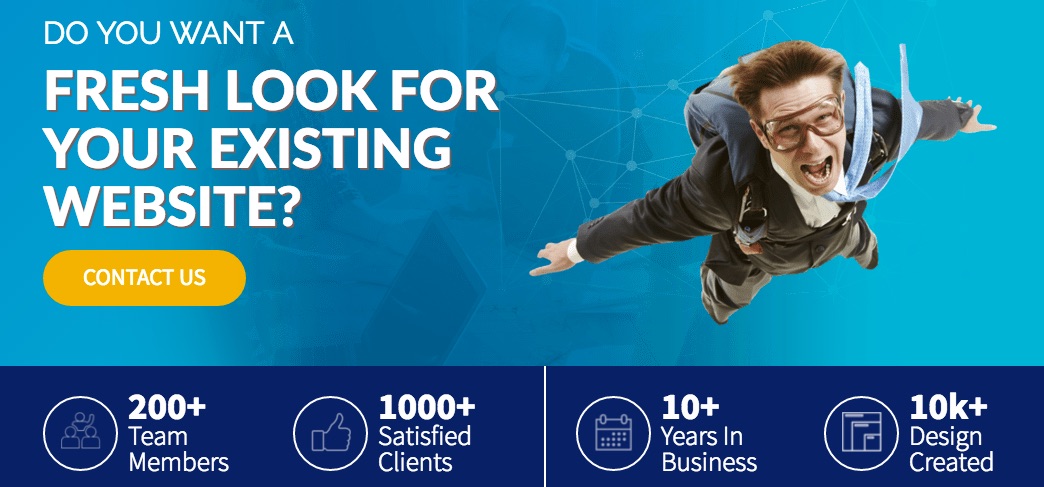 Reinvent the wheel with creative ideas and innovative thinking.
You may have heard the old saying, "You can't reinvent the wheel." But you can certainly try. By that, we mean that you should always be looking for ways to create something original and unique that will set you apart from the rest.
If you are in the flower business, for example, what is it about your site that stands out to your potential customers? Is it your photography of your inventory, your logo, or your website design? You need to have something that pulls in your audience so that you can get them to take action when they come to your site.
If you need advice on what to do, call on us.
At webdesignteam.com, we are in the business of creating unique, customize sites for businesses. We can incorporate any of the other platforms that you are currently using, even if you are on a server like WordPress or others.
We will get with you and discuss how you want your site to appear and what you want to focus on. Then we will include any components that you want on your site so that it works with your internal systems and other third-party integrations so that you will have a site that will do everything you want it to and bring you leads and customers.
See us at webdesignteam.com for a free estimate and to check out our online portfolio. We think you'll be excited.