The question of guest blogging comes up a lot in tech circles these days. Should you do it? Will Google penalize you for too much guest blogging?
In the past, Google had publicized that it was important to take care in how much you posted on other sites and they began looking out for bloggers who posted on sites that weren't relevant to their own business.
This is still true, but that doesn't mean that you shouldn't post on other sites. It just means you should use sound business practices as well as savvy blogging techniques to capture the attention of your target audience.
What is guest blogging?
First, let's define what guest blogging is. Simply put, guest blogging involves writing guest posts for other business blogs that are not your own. One of the key factors of success as an online business owner is to establish yourself as an expert. By getting your knowledge out there among other readers and platforms, you increase the chances of establishing yourself as an expert in your field or industry.
Benefits of Guest Blogging
There are many benefits of guest blogging that will enhance your business by posting content remotely on other sites. A few of the most important reasons to guest blog are listed below.
Establish yourself as an expert.– As mentioned above, one of the most important reasons to do guest posting is to establish yourself as an expert in your field. It's one thing to post content on your own site. But when you also post on other similar blogs or websites, you are increasing your reputation as a guru in your industry among industry peers. Many people in specific industries will visit more than one site or link on a topic in a given day and chances are, they will see your article on guest sites in addition to your own. If you guest post regularly, they will likely find your articles in several places. All of this helps you become recognized as an expert and influencer in your niche area.
Increase your credibility.– If you want to increase your credibility on the web for your niche area, post on other sites. By sharing ideas and content on other similar sites, you will gain a following among people who have an interest in your niche and you may increase your revenue and bottom line this way as well.
Increase your SEO.– When you write on other sites as well as your own, your SEO results will also increase. Search engines (especially Google), pick up on similar and relevant content automatically. They do this by finding keywords as well as terminology that is used in particular industries or business types. High-quality content is the most important, though.
Add to your content.– When you post on other sites, you increase the amount of content you are putting out for your target audience. This can lead to more interest in your own site and brand. You also help the business whose sites or blog you are posting on and help develop more positive relationships in the B2B community.
Create backlinks.– One of the best benefits to writing on other sites is to create more traffic via backlinks. By placing a backlink to your site within the content you share with your business friends' sites, you will help your ranking in Google and improve your image on the web at the same time.
Tips for Making Ethical Posts
It's important to remember that you're a guest on your business friend's site. Use polite etiquette at all times and thank them for letting your guest post on their site. Stick to the procedures and expectations that they expect on guest sites and follow their regulations for posting.
1. Don't overpost.
This can make you appear spammy or overeager to make sales. Remember, the rule of blogging is to appear as though you are offering information that is valuable without expecting anything in return.
You want to receive increased traffic and conversions as a result. But you don't want that to be the focus of your posts.
2. Watch how many links you create back to your site.
If you overdo the number of links, you will be penalized by Google and may drop in the rankings. Not only that, the site that you posted on could be penalized too, which could damage your relationship with the guest post site.
3. Stay relevant.
Make sure the sites you post on are relevant to your niche. Google takes a dim view of sites that try to infiltrate other sites that have nothing or little to do with their own brand or industry. For example, a lawn care service site that has a backlink to lawn care products may be appropriate. But a lawn care service business with links to Avon.com would not be appropriate. Google would see such situations as an attempt to trick the search engines into diverting traffic to your site and this would not result in anything good.
White Hat Techniques Only
Black Hat Techniques are out. Using diversion tactics like redirecting your page to another site, (unless it is your own), stuffing your posts with too many keywords either on your site or another site, and other similar tactics are regarded as unethical by Google.
You should look at your guest blogging as a venture that should carry the same weight as anything else you do in your business. It should be something you do with ethics and transparency with the goal being to win a customer that comes back, not just make the sale.
SearchEngineJournal.com has a series of tips on how to do guest blogging in an ethical but beneficial manner for those who wish to maximize their impact as a guest poster.
Biographies for Guest Posters
Google came out with some recommendations recently for guest blogging that they like to see among those who offer guest posts on other sites. One of the recommendations was to include a biography of the guest blogger so that people who know who is writing the post.
What about ghostwriting?
Ghostwriting has its place among content sites which involves purchasing full rights for articles that business owners do not have time to do. Professional writers can offer a unique approach to business topics and information that may appeal to more readers.
But when you post on another site where you are acknowledged, a biography adds a nice touch and meets the preferences of Google on letting readers know who you are. This also helps you as a business by telling people more about you. It may increase your sales and revenue as well.
Seth Godin: The God of Blogging
If you need blogging advice, you may want to follow Seth Godin. Seth has made a fortune blogging and has some pretty great tips for building success with blogging over time.
Web Design Help
If you need expert web design, see the Web Design Team at WebDesignTeam.com. We are expert web designers, bloggers, and engineers who can perform magic for your website or blog.
We also have a good grasp on the industry of online business and they can brainstorm with you about great blogging topics and steer you in the right direction regarding how to guest post on other sites.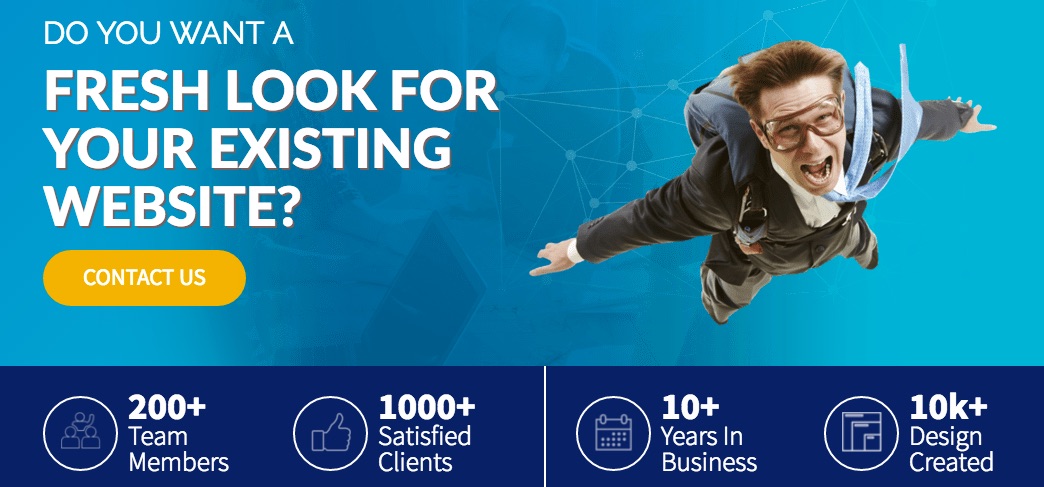 For information on how Web Design Team can help, contact us. Just hit the "contact us" link at the top of the page.
We look forward to helping you maximize your profit with blogging and web content.