A new year is here! So it's time to start thinking about new ways that you can increase your level of engagement, user-experience, and site responsiveness.
In addition to that, you don't want your website just to be "Okay." You need people to stop and take notice. You need them to bookmark and share your site and maybe even interact on your site. Do you have social media share buttons on your site, online chat, or other interesting functions that will increase your level of customer engagement?
It is a challenge to keep up with the demands of your clients while still trying to stay ahead of the changing technologies. You don't have to feel that you follow every trend or every new technology that becomes available. But you should have a working knowledge of how you will use these new tools to your advantage and how they will help you.
Being able to adapt to the changing trends is one mark of a successful business owner, and it is something you must do to stay ahead in today's market.
Google stated recently that these are some of the most important aspects of a website in 2017 and they are rewarding sites that meet up to these standards.
So, in this post, we will take a look at some of the best examples of web design, UX and responsive website resources to share with you so that 2017 can be your best year ever.
UX Pin
UX Pin offers a free download for a PDF file (eBook) on "The Best Web Design Trends for 2017." In this guide, you will find 61 different examples of web design techniques that follow the important trends that Google and web professionals recommend for a highly-optimized site.
It includes dozens of case studies on what works (and doesn't work) in today's web design, and best practice recommendations from companies such as Paypal, Adidas, and more.
Note: You do have to provide your name, email address, and phone number to sign up but you can always unsubscribe later if you decide you no longer want to receive their mailings.
Zazzle Media
Zazzle Media has a new guide on their site that provides business site owners with some great tips and trends of 2017. This is a great resource because of the way they focus on mobile-friendliness and UX (user-friendly) design, as well as responsive design and the role it plays in effective websites.
Responsiveness in design in 2017 cannot be overstated. It is critical to the success of a website because of how it determines the level of effect that your website has on your users. If users cannot maneuver around your site or interact with your website in a positive and user-friendly way, they may go to your competition to get what they want.
It's that important.
How Design
How Design is a business-related website that focuses on providing ideas for online businesses who want to improve their level of engagement and presence online. They also offer tips on digital design trends for web owners so that they can take advantage of some of the best tools available for website marketers and business managements.
In the above resource, they have some very good tips about digital design and some of the expected trends of 2017. They include focusing more on consumer expectations and highly-specified and targeted email newsletters that focus on specific customer needs.
The resource also includes what you can do regarding your branding for your website and how your efforts regarding your personal branding should be directed toward more customer-focused niche areas.

Web Design and UX Trends
Web Design Trends are one of the most important things to keep an eye on when trying to keep your site professional, up to speed and accessible on all devices. At the same time, it's also important to know how to use site design and UX to improve conversions on your site as well. A perfect example of this would be to have an animated logo on your site that grabs more interest than a static one that just sites there.
In this infographic and article breakdown, discover how you can start using the latest trends and technology in the world of UX and site design to increase engagement and conversion across your online properties. In addition to the ten different examples for each, expert tips are also included as well.
In Design Skills
In Design Skills has an interesting resource available for designers that focuses on graphic design aspects.
It might surprise web designers to note that the 80s look has come back in popularity this year. Part of what has appeared to have spurred this retro look into the 80s has been the fashion industry. High heels and bold colors have made a comeback in 2017, and it is interesting to note that the web design industry has followed suit.
Bolder, vibrant colors are all the rage, and high contrast patterns have also become a staple of being the owner of a "hip website."
Check out the full article to learn more about the trends by In Design Skills.
Webflow.com
Webflow.com offers a great resource about the trends in web design for 2017 with a guide that focuses on "18 Web Design Trends for 2017."
One of the ones we noticed most is their statement that there will be better collaboration between designer and developers. This should serve as an impetus to create more consistent websites that work together toward a common theme and are less confusing with their purpose. Also, this guide also emphasizes some of the other trends that are likely to surface this year including:
Big, bold type
Complex layouts
Bolder color usage
Minimalist sites
Read through the entire resource to learn more.
Shopify
Shopify, known by website owners all over the world for their great online eCommerce platform, offers some interesting tips on trends in web design, UX, and responsive sites in this resource.
In this post, they include 17 web design trends that the website owner can bookmark and use as a reference when they are planning their websites.
Among the different components of this resource, they address:
Conversational web design
Virtual reality and machine learning
Merging of UX and service design
Micro interactions
These are just a few of the trends that Shopify addresses in their web resource post. Read the entire post to read more. It is quite a comprehensive guide and will serve as a great resource not only now but in the future for web designers to follow and be aware of as they plan their sites.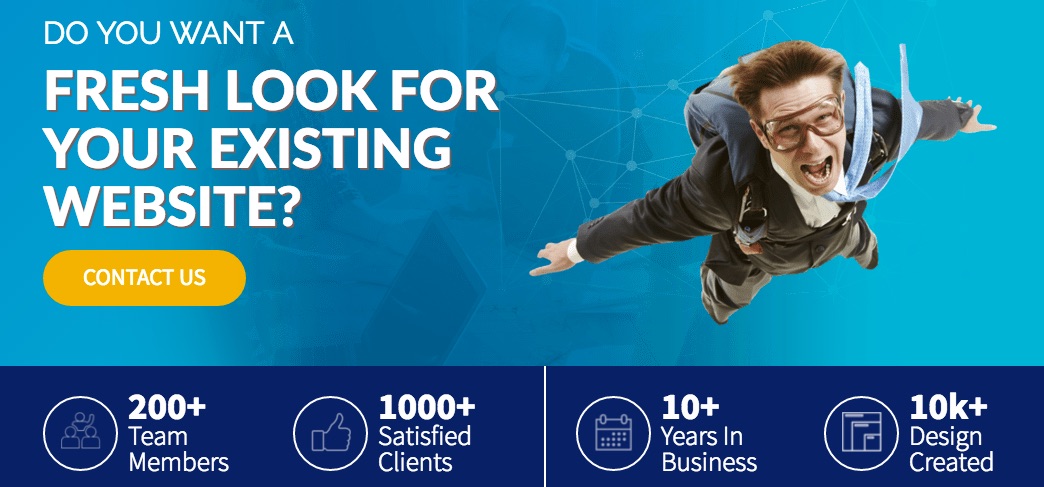 Putting Your Knowledge to Use
We hope you have enjoyed taking a look at some of these great resources we found on the topic of web design. There are so many factors that you have to keep in mind when you are building a website. From graphic design options, animations, overall design, layout, colors, and navigation, everything is important.
Then you also have to decide whether you are going to try to do it yourself or hire a web designer to do it for you. You need someone who is well-educated on the trends, while also understanding the basics of using the technology in a streamlined, practical way that will engage customers and keep your site UX-friendly.
The easiest solution is to talk to professional web designers. They are the ones who deal with these issues all of the time, rather than just once in awhile.
At webdesignteam.com, we know web design inside and out. Why? It's our business to know. We can create customer and mobile-friendly designs for your online site that will make people go, "Wow!" That's what you want when you own online business.
When "Okay," is not enough, let us help you design a site that will get you more "wows."