How do you provide quality content for your customers that keeps them coming back? Does your website have the kind of charisma that keeps your customers coming back or do you notice that your bounce rate is higher than it should be?
Your website is important to your online business. It is a platform to place your web content on, and it serves as a tool to advertise your products and services. The ultimate goal of your website is to make your business more successful.
What are your goals?
Your business goals may be to increase your revenue and to get more people to join your mailing list. A mailing list is a good way to grow your potential audience and increase your market reach. Ultimately, you should want to use your website as a tool to increase your leads and sales.
Whatever your goals for your business, you need to think about what you want your website to say about your brand and have a purpose for your site. You can have more than one use for your site, but there should be an overriding theme for your website that helps you grow your business.
The most important component of your website is not your web design. It is the content that you provide to your customers and viewers. Your regular customers will likely check your website at least once a month or so to see if you have new content.
If you don't, you may disappoint them. Many customers look for a blog or an infographic that will tell them the latest happenings with your business or some bit of wisdom that might help make their lives better in some way.
Some Ideas to Help You Create Quality Content
If you are stretching to find ways to create content that your customers will love, check out the following tips and see if it will help you improve your web content.
1. Make sure you have a blog.– If you want to encourage positive interaction and help your prospects and customers keep up with your business activity,
make sure you create a blog. A blog is a necessary component of a good website because it gives you a platform that is less formal that your main website and allows you to get comments from your visitors and increase engagement. Your blog can be either on-site or off-site depending on how you want it to affect your search engine ranking.
2. Read up on your industry topics and share valuable tips.– Remember that, as a business owner, you are considered an expert in your chosen field. Your customers tend to think of you as a professional in your industry so you can provide quality content and informational articles that deal with your industry to draw more people. Read up on the latest news within your industry and rotate different topics out each week to vary your content.
3. Ask customers what they need help with.– There's no better way to show customers that you care about them than to ask them what they need. You can do this via surveys or ask them to email suggestions before your next edition of your blog. Consider including some video tutorials that teach a particular skill that they have expressed an interest in. This shows that you are going the extra mile to provide them with quality content.
4. Offer something free for their email contact.– Everyone likes to get something free once in awhile. Offering something like a free ebook or video download can do wonders for a website that is in need of a shot in the arm. You can find free ebooks that are in your niche area on some websites. Just make sure and check the license to see if it can be given away as a free item. Better yet, create the ebook yourself or consider outsourcing it to an eager writer who wants nothing more than credit in exchange for some coverage of their ideas.
5. Hold a contest.– People love contests, so this could be an interesting way to draw more people to your website. You can make it simple like a word game or mystery that you ask them to solve. If you feel more creative, consider having them write a story or a song about your business that reflects their feelings for your brand. This can be very enlightening as a business owner because it can tell you a great deal about how your customers view your business. It will also increase your leads and visitors. If you are active with social media, you can easily run a contest with Facebook applications.
6. Do your research.– A well-researched article that is rich in information will be considered more valuable than a more shallow, basic one. Focus on creating high-quality content that your customers will value. For example, think of information that could save them time or money or teach them a new skill. People value what something can do for them more than they value the thing itself.
7. Create a video series or weekly podcast.– Video and audio are very popular with people who are online looking for something new. You could create a video that addresses the needs of your viewers and readers on a weekly or monthly basis. When you create a video series, you are going to have more positive reactions to it than if you just do a video once in awhile. This gets your regular viewers, or web subscribers used to coming back to your site for more content and gets you more returned visits which may improve your rankings in Google.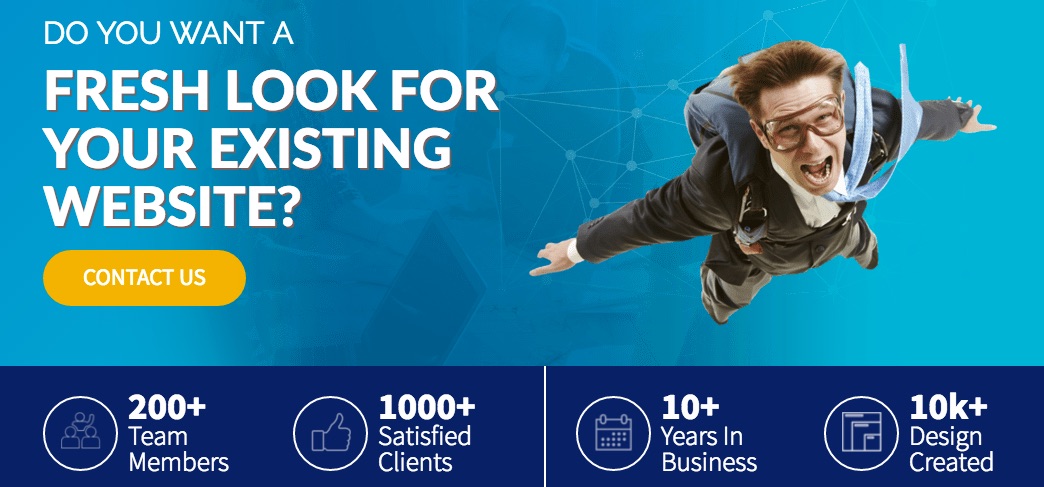 It's your turn!
Once you have looked over some of these ideas, you can start creating some of your own. Most business owners have a good idea of what they want to do to improve the quality of their website content. Just use your imagination and let your creative juices flow. Think about what motivates you but also focus on what drives your customers. What do your best customers care about? What are their pain points? No matter what format your content is in, address the needs of your customers, and you will never regret it.
For the technical end, we can help with that. We provide top-quality professional web design services that you can count on to provide the framework so you can focus on creating stellar content.
Once you have the technical side of your website worked out, you can work on the establishment of a regular schedule of blog articles, videos, and podcasts that will inspire and delight your customers and increase your leads.
Check out our portfolio and contact us for more information. Some of the services we offer include:
2D and 3D animation
Infographics (static and video)
Web graphics design
Web design and development
No matter what you envision for your site and your brand, we can help take care of the technical aspects and build your site according to your specifications, complete with coding language and additional assets that will allow you to provide the best positive experience for your customers.
Contact us at webdesignteam.com and share your vision with us.